Atlas Arms Manufacturing was incorporated in 2021 for the purpose of supporting the efforts of Atlas Arms Research in offering weaponry to individual citizens which is not only technologically superior, but also addresses the unique practical, legal, and logistical circumstances of the individual. The scope of this support includes maintenance of an FFL and SOT critical to empirical investigation, and commercialization of developed projects to provide for common access, and livelihood for principals. In doing so, we aim to repute ourselves a prominent name within what we call the Militia Industrial Complex.
As a Type 10 FFL with a Class 2 SOT, Atlas Arms Manufacturing LLC is permitted to manufacture and deal in all Title I and Title II firearms, destructive devices, and ammunition specifications.

Offer Alternatives
Offer simple, safe, and open-source alternatives to the restricted production and sale of conventional munitions.
Increase Availability
Increase the availability of effective weapons throughout the industrialized world.
Capitalize to Proliferate
Capitalize on technical superiority to proliferate cheap and uncontrollable arms by market demand.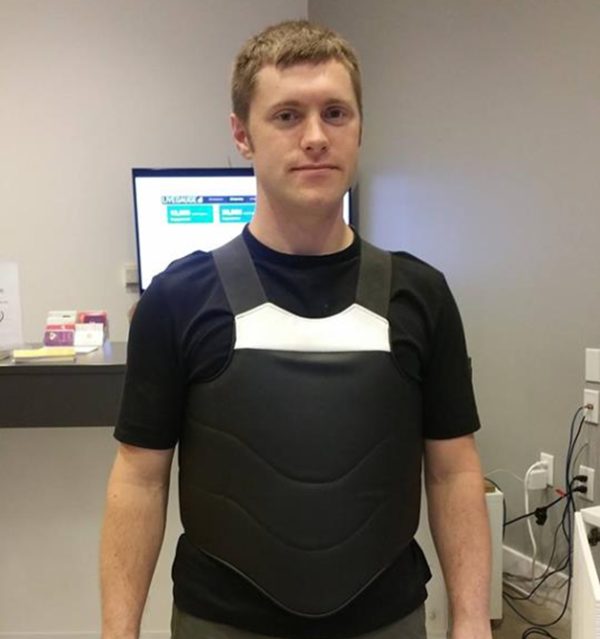 Austin Jones, Chief Engineer
Head of Atlas Arms Research, Austin is and both inventor and principle developer of the Dagny Dagger. His varied career also includes development of "smart" protective combat sports gear as a founder of 2020 Armor and design work on micrometeoroid shielding for soft-bodied spacecraft. He's a follower of Christ by second birth, and Oklahoman by first (literally Sooner-bred). Nearly everything mechanical here begins and ends with Austin.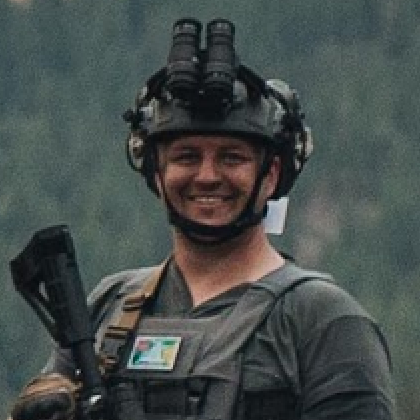 Michael Riettini, COO
Joining us from the DIY arms and bitcoin spaces and long-dedicated to individual empowerment, Michael is an avid precision shooter and boasts extensive training at Thunder Ranch. In his former life as a petroleum geoscientist, he managed the geological side of multi-million dollar asset programs. Now he oversees our business and logistics operations in addition to designing and programming our manufacturing automation and control systems.

I don't build in order to have clients. I have clients in order to build!
Calmly and impersonally, she, who would have hesitated to fire at an animal, pulled the trigger and fired straight at the heart of a man who had wanted to exist without the responsibility of consciousness.

The smallest minority on earth is the individual. Those who deny individual rights, cannot claim to be defenders of minorities.

The constitution contemplates no such submission, on the part of the people, to the usurpations of the government, or to the lawless violence of its officers. On the contrary it provides that "The right of the people to keep and bear arms shall not be infringed."

An idea that is not dangerous is unworthy of being called an idea at all.

The right of a man "to keep and bear arms," is a right palpably inconsistent with the idea of his being a slave. Yet the right is secured as effectually to those whom the States presume to call slaves, as to any whom the States condescend to acknowledge free.

An armed society is a polite society. Manners are good when one may have to back up his acts with his life.

Ubi libertas habitat ibi nostra patria est.