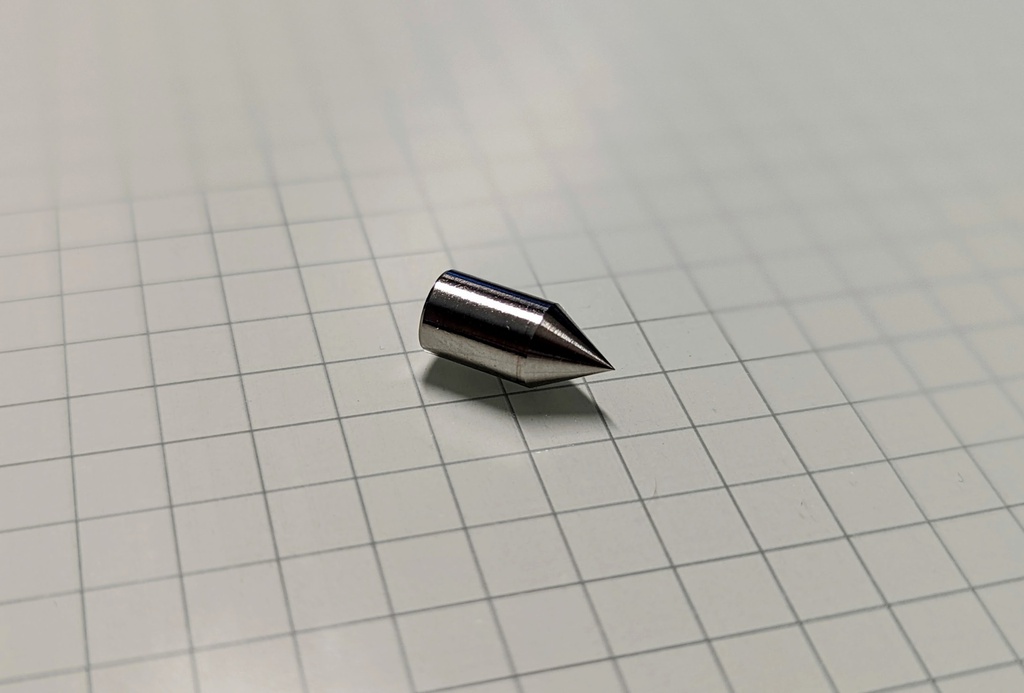 Loose Cores
We have undertaken extensive effort with multiple machine shops to refine the quality and production process for our bullet cores. These cores were produced in the course of that work.

Production Quality cores meet our commercial production requirements.

Factory Second cores have cosmetic or minor tolerance variations that we cannot accept for commercial loading, but should be fine for DIY use.

Scrap cores are significantly oversized or out-of-round, and are not useable for the published specification of our bullet for any purpose. Maybe you can find a way to use them though!

33% discount on bulk orders of at least 1000 cores (20 packs).

Sold in packs of 50 cores.
Specifications
Core Material

Cobalt Superalloy

or

Enhanced Non-Beryllium Copper

or

Standard Non-Beryllium Copper

Condition

Production Quality (Meets commercial spec, definitely useable as DIY components)

or

Factory Seconds (Unsuitable for commercial production, should be useable as DIY components)

or

Scrap (Out of Spec, not suitable for use in current condition)

Core Dimensions

.25 Cal x .52"